Nomading for remote software engineers
Autumn is coming and many people are thinking whether to stay at home during those rainy days or to move to a destination full of sun and positive energy. Standard 9 to 5 office jobs are becoming less trendy nowadays and many people are looking for a way to be able to combine their work with travelling around the world.
That's when digital nomading came to light. So if you want to pack your bags and move to a tropical destination, historic town or just travel around, your software engineering job probably allows you to do so. In case you are tied with a company with a strict office policy but dreaming about trying to live in a different location based on your preference there are many companies hiring remote software engineers.  
We, at Techband, have interviewed a few web developers with proven experience working remotely from their desired destination. In this article you can find  advice on where to go, what to watch out for and we can even provide you with remote developer jobs allowing you to work from anywhere in the world. 


Choosing a destination step-by-step
Before randomly buying a flight ticket to literally anywhere in the world, make sure the company you have a contract with is on board with you travelling, and potentially being in different time zones. 
Once you are okayed, start planning. 
What should be your first criteria when choosing a destination if you are a remote software engineer?
Apart from the weather and the budget, make sure to check out the INTERNET connection in your desired destination. Since you are a software developer, you need to make sure you will have access to internet in your accommodation and potentially a co-working space you might choose to work from. Moreover, never underestimate security. You will also need to make sure that you never just connect to any network, especially when it's an unsecured one. This might jeopardise data security on your laptop. One can never be too careful.  alt="😉" draggable=false role=img class=emoji v:shapes="_x0000_i1025″> 
Your second concern should probably be safety of the destination. You will potentially be spendings there weeks. Based on our research, in several articles and also testimonials from our web developers that already have been nomading for a while. These are the top 5 countries we would recommend you to visit (only taking into account the safety concerns):
Portugal
Spain 
Germany
Poland
Estonia
Your third and last step before choosing your next home for a couple of weeks/months should be a thorough cost evaluation. Do not forget to take into account that you will probably still be paying your rent in your home country. 
So how do you do a proper cost evaluation?
Step 1: Research the country as such. Compare prices of basic food items and rent of the destinations you would like to go to. 
Step 2: Establish what type of a destination you prefer. Is it a capital, bigger city or the countryside? 
Step 3: Ask around. Ask your friends, family or colleagues about destinations they have been to. They will be able to give you some recommendations too.
Step 4: Find online travel groups and look for the information you feel you are still missing.
Step 5: Pick. 
Best cities for remote software engineers
Based on the above mentioned 3 criteria we put together the top 5 destinations for digital nomading:
| | | | | |
| --- | --- | --- | --- | --- |
|   | Name | Internet | Safety | Costs* |
| 5. | Bangkok, Thailand | 20 / Mbps | Average | Up to 1.3K |
| | | | | |
| --- | --- | --- | --- | --- |
|   | Name | Internet | Safety | Costs* |
| 4. | Madeira, Portugal | 25 / Mbps | High | Up to 2.2K |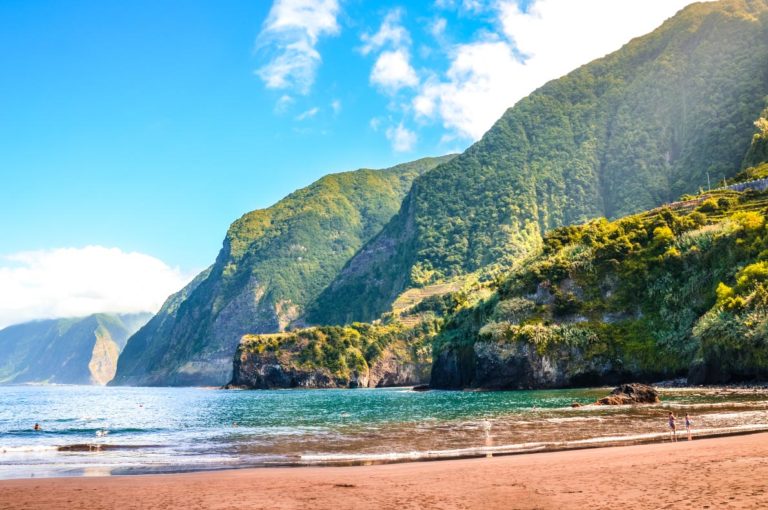 | | | | | |
| --- | --- | --- | --- | --- |
|   | Name | Internet | Safety | Costs* |
| 3. | Canary Islands, Spain | 34-36 / Mbps | High | Up to 1.7K |
| | | | | |
| --- | --- | --- | --- | --- |
|   | Name | Internet | Safety | Costs* |
| 2. | Bali, Indonesia | 25 / Mbps | Average | Up to 1.5K |
| | | | | |
| --- | --- | --- | --- | --- |
|   | Name | Internet | Safety | Costs* |
| 1. | Taipei, Taiwan | 20 / Mbps | High | Up to 2K |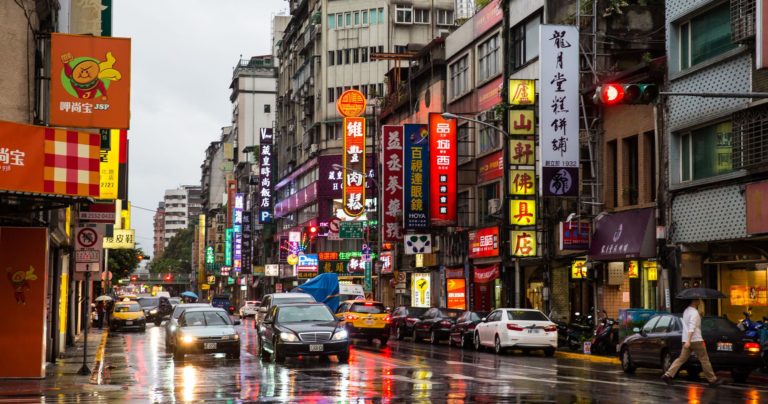 *our sources vary on exact numbers, so this is an average number for standard way of living per month
Thanks for reading this article and we wish you good luck in your nomading experience. In case you have specific questions about digital nomading, looking for companies hiring remote software engineers, feel free to approach our community manager, Majka, who will be able to answer your questions or redirect you to someone from our web developers community. 
P.S.: Never forget to get proper insurance. 
For more interesting insights, follow us on our Instagram, Facebook or Linkedin profile.